ISQua
Scholarship Opportunities
ISQua offers a range of scholarship opportunities for participants to join the ISQua Community, such as Membership and Fellowship Programme access, annual Conference attendance and much more.
The Lucian Leape Patient Safety Fellowship
The Lucian Leape Patient Safety Fellowship Award was established in 2018. The objective is to help fund physicians and health care leaders in Lower and Middle Income Countries (LMIC) and Latin America in order to advance and expand their expertise in patient safety, with the resulting improvement in the safety of patients in their local areas. ISQua Academician Lucian Leape donated the seed funding to establish this Fellowship, wishing to enable a Fellow from a LMIC to complete the Fellowship in his/her own country and be mentored by an ISQua Academician or Expert.
The programme is clinically oriented and designed to provide the Leape Fellow with additional training in the theory of patient safety science and interventions to improve patient safety. This will include training to identify and analyse adverse events, and to develop interventions to address these events at a system level. The Fellowship may, but does not need to, include a research component. The expectation is that most of the time will be used to acquire knowledge and experience in patient safety science and methods to improve patient safety.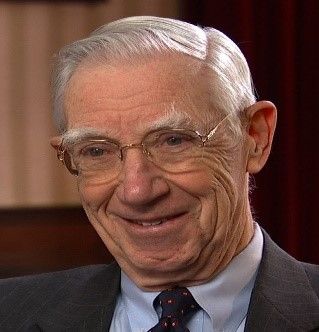 What is Involved in this Programme?
1. Knowledge and skills development
The Leape Fellow will be assigned a suitable mentor at the start of the programme. Mentors may be ISQua Experts or members of the International Academy of Quality and Safety in Health Care (IAQS). There will be between six and 10 virtual meetings between the mentor and Fellow throughout the year. In collaboration with the mentor, the Leape Fellow will create a curriculum designed to ensure learning on theories of patient safety, with a focus on measurement and interventions to decrease adverse events and harm.
2. Knowledge application
The main learning component is the development, planning, implementation and completion of an improvement project aimed at improving safety in a defined clinical area. Projects will be developed by the candidate and will advance patient safety and quality of care in the local environment.
Eligibility
To be considered for this programme, candidates must possess key skills and attributes. Candidates for the Leape Fellowship will be health professionals who:
Are physicians who have completed their clinical training (specialty residency or equivalent) OR are health care providers who have completed training equivalent to a residency in their field of practice
Will commit to include patient safety as a core value of their future work in health care
Have a written and signed commitment from their home institution to provide them with a role in the organisation's patient safety programme on completion of their Fellowship
Have completed the first year of the ISQua Fellowship Programme, OR the HPM-affiliated Master's degree programme at the Harvard Chan School of Public Health, OR an equivalent professional qualification in health policy or health management
Were born in and work in Africa, Latin America or any LMIC or MIC, as identified by the World Bank
Have not been previously awarded an ISQua Education or Conference Fellowship
Are in the early to mid-part of their career.
Candidates are shortlisted based on their completed application form and, in particular, their personal statement. Successful candidates will take part in an online interview with a panel of ISQua Experts.
The process for 2021 is now closed. We will be taking applications for the 2022 Fellowship in mid-2021. Watch this space!
Lucian Leape Patient Safety Fellows
2021-2022
Stephen Balogun
We are excited to announce that the 2021 Lucian Leape Fellow is Stephen Taiye Balogun, who has been committed to quality improvement and patient safety in Nigeria for the past 7 years.

Stephen is a Senior Programme Officer at the Institute of Human Virology in Nigeria as well as Country Representative for Health Information for All (HIFA).

Stephen plans to use this opportunity to maximise his impact by championing the cause of patient safety and quality in Nigeria and across Africa. Stephen says "Quality and safety is a major wheel through which universal healthcare coverage can be achieved. The goal is to be a bridge in the gap between the International Quality Improvement and Patient Safety community and my country to ensure rapid spread, adoption, implementation and practice."

We are looking forward to working with both Stephen and our 2020 winner Rhoda Kalondu over the next year.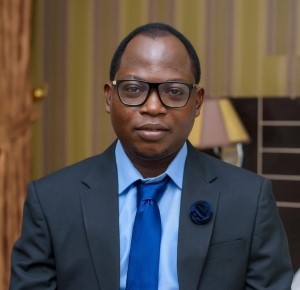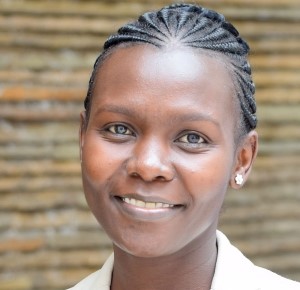 2020 –2021
Dr Rhoda Kalondu (Kenya)
We are very pleased to announce that Dr Rhoda Kalondu Kyalo of Kenya is our ISQua Lucian Leape Patient Safety Fellow for 2020.

Rhoda is the Head of the Patient Safety Unit at Kenyatta Hospital in Nairobi and wants to use this Fellowship to learn how to establish a culture of safety and develop systems for assessment and analysis at her institution, and more widely. As well as this, Rhoda intends to develop and execute an intervention to improve patient safety in Kenyatta National Hospital.
It is one thing to institute measures and processes for improvement, but quite another to change the culture of an environment. Rhoda's ambition to lead others in this change inspired the panel.
2019-2020
Dr Subhrojyoti Bhowmick (India)
"I am an MBBS graduate from Calcutta University with a Gold Medal in Gynaecology and Obstetrics. I have completed M.D in Pharmacology from IPGMER, Kolkata, and have over 12 years of experience in the fields of Clinical Research, Pharmacovigilance and Medication management in hospitals."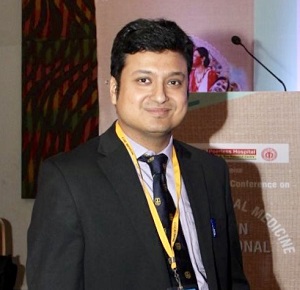 Conference Scholarships
ISQua's annual Conferences bring together key thought leaders and experts in health care quality and safety. It is our aim to connect delegates and speakers from across the world to learn from one another, and to test ideas, research findings and insights. Scholarship awardees will have the opportunity to bring their perspectives to other attendees and, upon their return home, be able to apply new knowledge and skills to the benefit of person-centred care to their own communities.
LMIC Conference Scholarship
Learn More
Our LMIC scholarships are open to anyone living and working in a Low or Lower-Middle Income country. The scholarship will enable attendees to return to their homes with the ability to apply new knowledge and skills to the benefit of their local community of health care providers and patients.

ISQua, in collaboration with the World Health Organization (WHO), is offering conference scholarships to individuals from Low and Lower-Middle Income countries (as classified by the World Bank) who would benefit from attending ISQua's International Conference.

The scholarship includes:
Registration fees for the Conference
ISQua Membership for 12 months
The scholarship does not cover:
Travel to the Conference destination
Accommodation for the duration of the Conference
Any other costs incurred to access the Conference.
In 2021, ISQua will begin the call for applications for the ISQua2022 Conference in Brisbane. Applicants will be required to complete an online application form, which includes agreeing to the terms and conditions of the scholarship. The applications will then be scored, and all applicants will be informed of the outcome of their application by email.
Patient Inclusion Scholarship
Learn More
ISQua is committed to incorporating the experience of patients – who are experts in living with their condition – into our Conferences, while ensuring they are neither excluded nor exploited.
To facilitate this goal, ISQua provides patients/patient advocates/caregivers with scholarships to ISQua's International Conference.
Applicants will be required to complete an application form which includes agreeing to the terms and conditions of the scholarship. The applications will then be scored, and all applicants will be informed of the outcome of their application by email.
The call for applications for 2021 is now closed.
Emerging Leaders Programme
Learn More
The International Society for Quality in Health Care has recognised the need to facilitate the development of leaders in quality improvement and patient safety from Low or Lower-Middle Income Countries (LMICs) or countries with economies in transition. The Emerging Leaders Programme supports emerging leaders to undergo training that will equip them with the knowledge and skills necessary to advance the quality and safety of health and health care in their country.
In turn, the emerging leader will have the capacity to transfer knowledge, ideas and skills to his/her colleagues, organisation and wider community. The key objective of the Emerging Leaders Programme is that the participant will then use this new learning to help implement projects or processes in his/her own country upon return.
Each year, one applicant will be chosen by ISQua as the Emerging Leader. The Emerging Leader Programme is tailored for the successful candidate, who will also be enrolled in the ISQua Fellowship Programme. Successful candidates may have the opportunity of being hosted as an intern in the World Health Organization (WHO) Headquarters, Geneva, Switzerland; however, COVID-19 restrictions may limit this in the future. A typical programme will involve travel abroad, where the individual will work with, and learn from, skilled people in their field.
This programme has been temporarily halted due to the COVID-19 pandemic, and ISQua hopes to re-launch soon.
2018 Emerging Leader – Rita Okonkwo (Nigeria)
Rita Okonkwo B.Tech Microbiology (Owerri) MSc Public Health (LSHTM), has a long-standing interest in patient-centred collaboration, exploring social marketing approaches to improving demand for public services, and improving patient safety in public health programmes.
Rita believes in the need to cross-pollinate ideas and learn from experts in health care quality improvement, and feels that the ISQua Emerging Leader award will further strengthen her capacity to influence change as she climbs the ladder in the public health programmes of Nigeria.
How does the programme work?
ISQua encourages direct applications from interested individuals, and also welcomes third-party nominations of individuals who are considered to be future leaders in quality and safety in health care.
Who can apply?
ISQua is searching for tomorrow's leaders. To be eligible to apply for the Emerging Leaders Programme you must:
Be fluent in written and spoken English
Be from a Low/Lower-Middle Income country
Be of good character with strong ethical integrity
Have experience in designing/implementing a quality improvement programme
Be committed to return to your country of origin
Be in the early to mid-point of your career
Be able to demonstrate potential to influence health care policy in your region upon completion of the scholarship
Demonstrate dedication and motivation to become a leader in quality improvement for health care
Applicants can nominate themselves or be nominated by a third party.
Previous Emerging Leaders
2017-18: Wafa Allouche (Tunisia)
2017-18: Louis Ako-Egbe (Cameroon)
2015-16: Roula Gharios Zahar (Lebanon)
2014-15: Emmanuel Aiyenigba (Nigeria)